Fontainebleau Hidden Gems #2 09.06.2023
After a smooth start and some good feedback, we're going to reveal the next on our list. It isn't actually hidden at all and in fact if you have visited Fontainebleau you've most probably just walked past these boulders when you have been walking to - Apremont Ouest, Center or Est.
So what's this place? It's Apremont Butte aux Dames! I have neglected this sector for over ten years, but when I went there after my friend made a guidebook to 27Crags, I was pretty amazed. All these sectors and I had no idea.
What was the problem in my mind? When you think about Font, you'll probably think about that elephant skinned boulders and round slopers. This problem is epithomy of all that. Without further ado - Game One, 7B+. If your sloper game is not up to par, this one will peel your skin like no other.
What does it look like? It looks like this when Jesetti shows how it's done. Photo is by Mikael Uponen.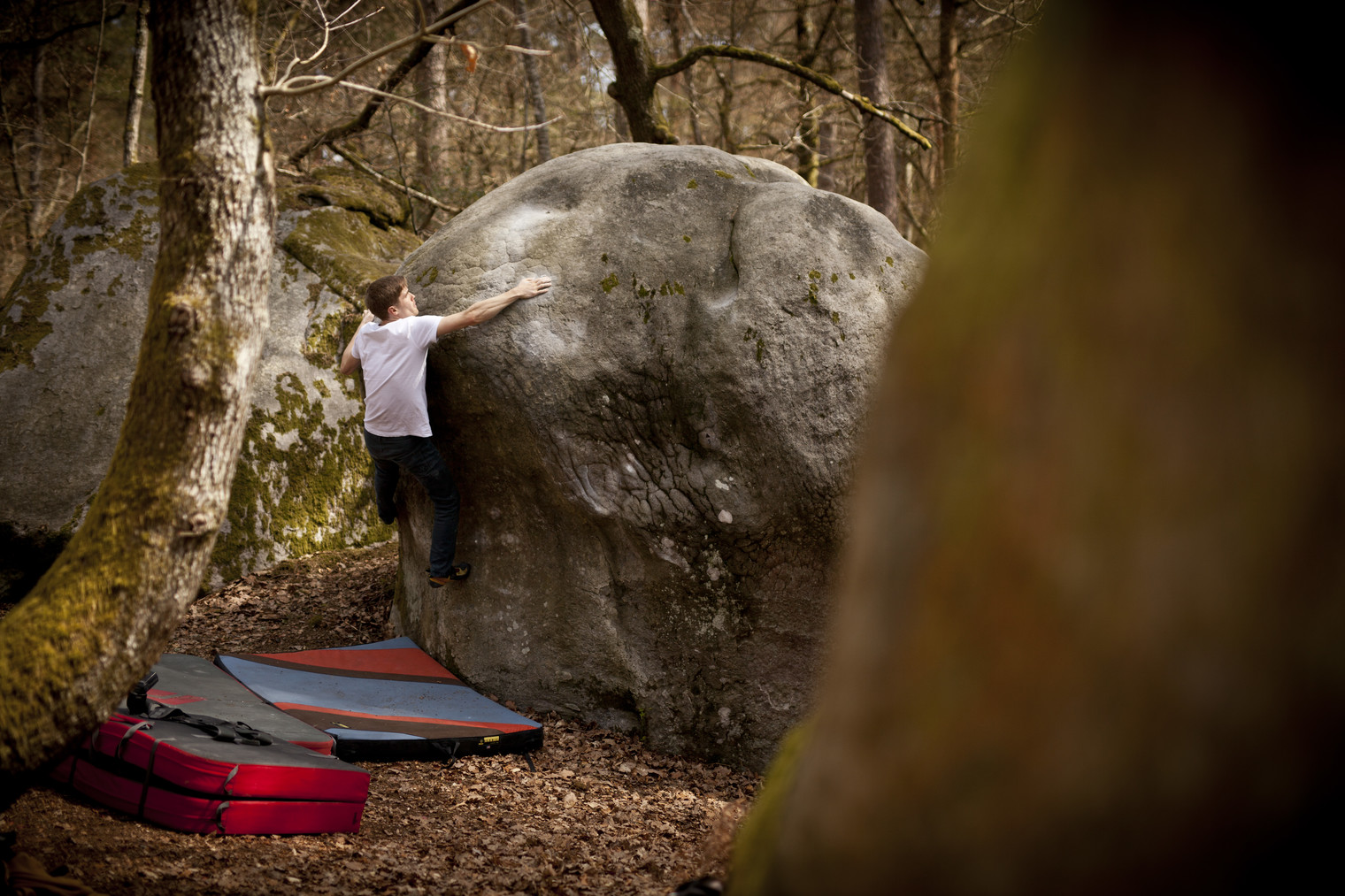 But is there anything else? There's actually ALMOST 300 boulders on the area. There are also three circuits, orange, blue and black. I've climbed a good three handfuls of the blue circuit and it seems really nice.
Grades around 5
For those who are looking for boulders around 5, this pops immediately to my mind: Le Suppositoire, 5. The other problems on this boulder are also very nice.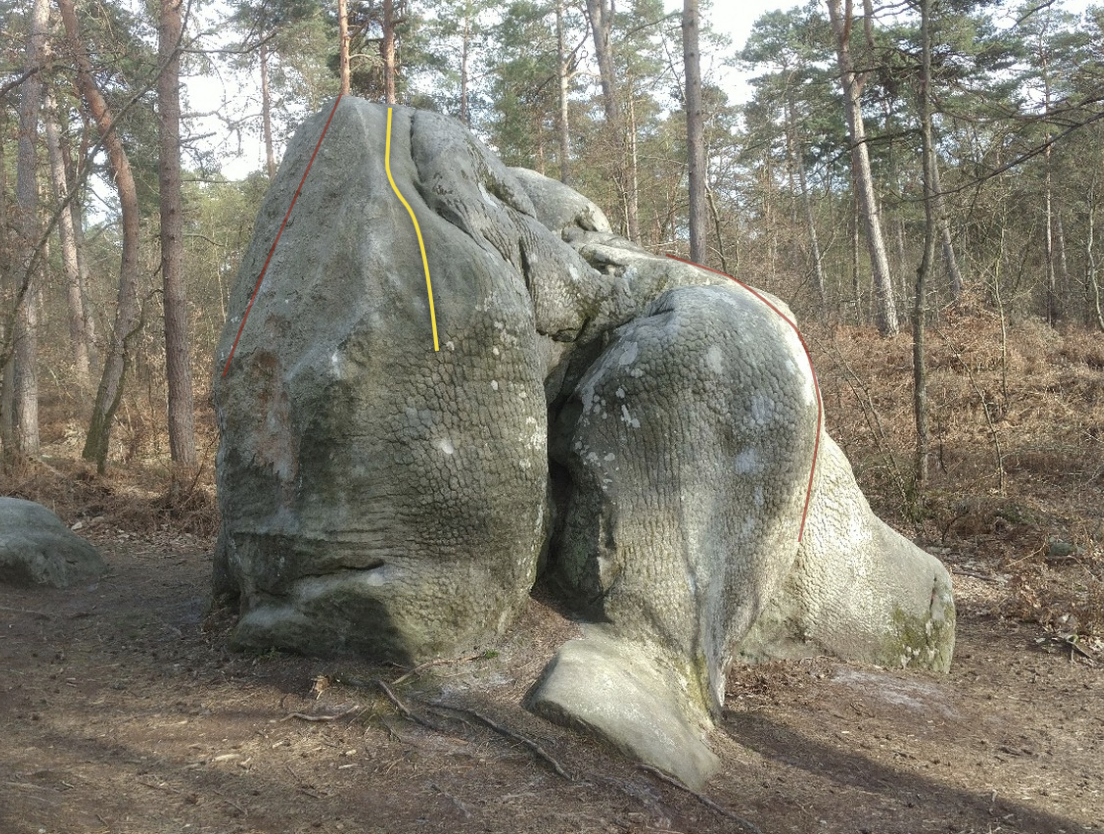 Grades around 6
Le Pilier de sa Same, 6C+ looks and climbs very nicely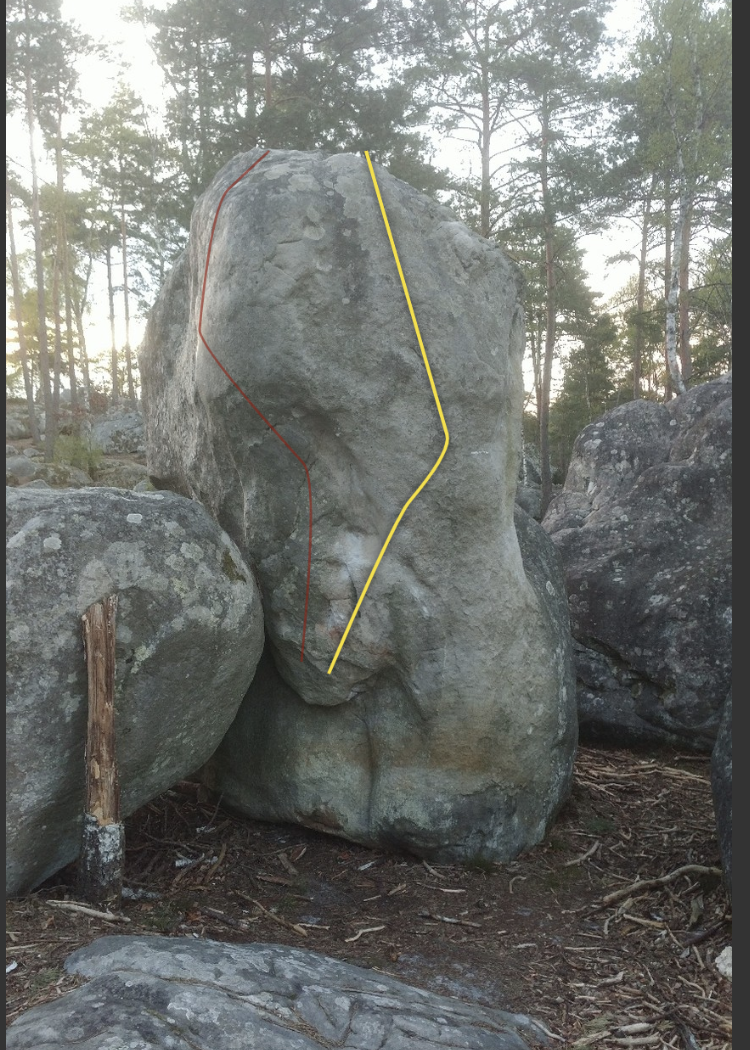 Some other problems worth mentioning are Bavaria 6C, La Finesse 6A and Le Trajet de la Limace, 6A.
Grades around 7
Game One got already mentioned, but other highly recommended routes are problems like Les Baloches 7B. Why not bring your mantle skills into the game with Le Platonik 7A. And this technical and slopery thingie Steplahhloïde 7A.